Custom Development Services Catered To You
Scalable Technology • Secure Infrastructure • Mobile Solutions
Schedule a Consultation
Custom Development Shouldn't Drain Your Resources
Does this sound like you?
Our organization needs to build and manage an API quickly and efficiently

We need to scale without adding to our in-house team

My team is in search of custom development expertise

We need to build or maintain a reliable SaaS application

I need an enterprise-level solution to be created on-time and on-budget

My business is looking to create a unique enterprise technology system

I'm looking for a third party to keep our system running smoothly

I want help building new software infrastructure

My team needs a mobile app that works no matter where they access it



Developing a custom solution can feel as though you are risking the total max-out of your team and your budget without the guaranteed security of a viable final product waiting for you at the finish line. You need services from a dependable team of strategic developers to mitigate the risk and build a solution that works exactly the way you need it to.
We can help you get to the finish line.
Choose Only The Services You Need
1. Choose Your Services
Not every company is the same, which is why we offer a wide array of services. Pick and choose the tools and guidance you need and nothing you don't.
2. Schedule a Consultation
Meet with our team to share your objectives, your needs, and your processes with us. We learn the inner workings of your business to sculpt the best solutions for you.
3. Let Us Build Around Your Brand
We'll create a unique, streamlined, scalable system for your organization. We go above and beyond to build an enterprise-level solution that checks all of your boxes.
Custom Development Doesn't Have to Be Intimidating
Our goal is to create the best approach for your specific needs while also saving you time and money.
We apply our vast experiences to handpick the right systems and approaches for your business.
We work with you at every stage of growth to provide reliable, secure technologies that align with your organization's goals.
Our team is composed of onshore engineering experts who only aim to help your brand function and grow.
Our experts build and modernize your enterprise technology systems, custom APIs, and other solutions so your brand can flourish.
Schedule a consultation today to discover how we custom-tailor our process to match your goals.
Rapid Development of the Tools You Need Now
We've already created an efficient process to build the solutions you're seeking. We have a pattern in place to expedite the development process and arrive directly at the right solution. This allows us to focus on completely customizing your system in record time.
Begin with the Correct Baseline
We can write your prototype solution quickly, train your team, and give you a solid starting point. You don't have to create your own roadmap or build from a questionable foundation. We get you started on the right track.
Build a Relationship that Leads to Efficient Solutions
We can leverage our knowledge and expertise to solve your business issues. Our team of experts takes the time to get to know you and your needs, and then work to shorten problem-solving and strategizing from weeks or months into hours or days.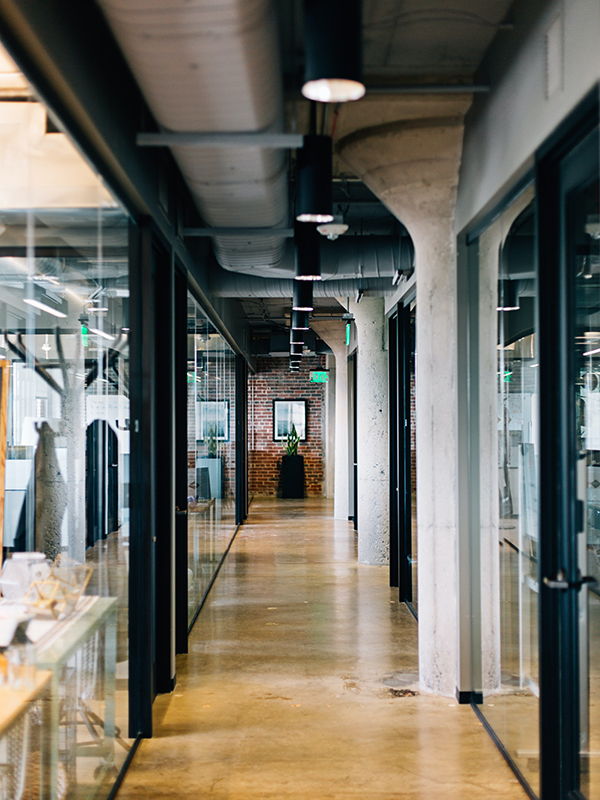 What does "serverless" computing mean? Here's what you need to know about serverless solutions and why we think they're such a stellar option.
Read More